Hotel E-commerce Trends 2018:
The Importance of Mobile Booking

February 06,
2018
02/06/2018
As during the previous year, 2017 saw a significant rise in the use of mobile devices to make travel plans. By the end of the year, searches from mobile devices accounted for 42% of all browsing for information on accommodation, transportation, and other travel-related subjects.

However, this trend was not reflected in travel-ecommerce transactions. Data from Mobile Commerce Daily showed that hotel bookings made on mobile devices accounted for only 21 percent of online hotel bookings. Google reports that people are researching more on mobile, but turning to a desktop to actually book their stay.
What might account for this discrepancy? Some industry observers note that few people travel on their own. Almost all leisure travellers plan and book travel itineraries after discussion and agreement with family and friends. Even business travellers often travel with colleagues and so must discuss personal preferences or corporate requirements before booking. It seems plausible that most bookings are made by family members reviewing destination options while gathered around the large screen of a living-room desktop, or by a company administrative staffer at their desktop workstation.
Substandard Mobile Experience
Nevertheless, the most likely reason for the low adoption rate of mobile devices for hotel bookings is that the mobile travel experience remains well below optimal levels. The seemingly endless sucession of screens, menu choices, and user inputs required to complete most ecommerce transactions can be exhausting if executed on the tiny screen of a typical mobile device.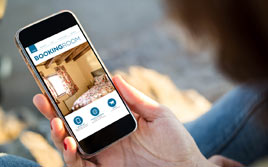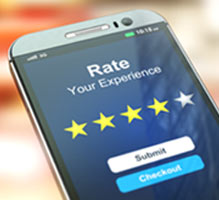 Mobile Friendly Booking System
This reported preference for researching and booking on separate platforms might result in lost opportunities from 2018 onward with Google's plan to separate mobile content into a mobile-only index. Hotels are well-advised to enhance their mobile booking experience in the years ahead.
The first step would be to ensure that their CRS (central Reservation System) is mobile friendly. Such systems automatically detect when the user is accessing the website through a mobile device (whether IoS, Android, or Blackberry) and redirect requests to a server designed to provide the best mobile experience. Additionally, as a mobile user is likely to be "on the road" and seeking an immediate booking, the hotel can offer a special rate for mobile users as a marketing tool.
To learn more about how you can improve your mobile booking experience, please contact: info@pelicansolution.com or visit www.pelicansolution.com
Read More
Read Less